Home of the Phoenix Lady Elite 1's.
2019 National Runner Ups
2x West-Coast Champions
ABOUT US
The Phoenix Lady Elite 1's the women's professional development team in Phoenix, Arizona, participating in the Women's Basketball Development Association (WBDA). We are the 2018 & 2019 Regional Champions of the West Coast, and the 2019 National runner up. With only our second year competing in the league and region the Lady Elite 1's continue to grow and dominate. Our mission is to create opportunities for female athletes to play competitively beyond college/university as well as a top performing professional women's program, that can maintain and advance high performing athletes.
The Lady Elite 1's orignated out of Toronto, Ontario and first particpated in the Womens Blue Chips Basketball League in 2010-2012. The team had a great impact on the local community with a roster filled with women who played at the highest levels of college and university basketball. Many of the Lady Elite 1's continue to play professionally to this day, including Stephany Skrba, Tamara Tatham, Tashawna Higgins and Wumi Agunbiade. The team also had the honor of featuring two Canadian OlympiansAlisha and Tamara Tatham.
With the transition to Phoenix, Arizona we hope to continue highlighting local women's basketball players as leaders and role models in our communities, while bringing even greater excitement to womens basketball by competing in the Women's Blue Chips Basketball League.
Our Staff
Wayne Dawkins
---
Wayne Dawkins is the founder of P.H.A.S.E. 1 Athletics. He attended Eastern Michigan University on a Division I Basketball Scholarship, where he earned a Bachelor of Science in Secondary Education. Wayne has 25 years experience teaching and coaching youth, while working closely with elite sports professionals like former Phoenix Sun Steve Nash and Head
Coach Jay Triano. He has personally assisted in the development of over 500 NCAA Division I student-athletes and professional players including Denham Brown (Seattle SuperSonics 2006), Tristan Thompson (Cleveland Cavaliers 2011), Andrew Nicholson (Orlando Magic 2012), Andrew Wiggins (Cleveland Cavaliers 2014), and Kyle Alexander (Miami Heat 2019).
---
Nina Hinds
---
Nina Dawkins is the President of P.H.A.S.E. 1 Youth Association located in Scarborough ON. She is a certified Sports Nutrition and Fitness professional. Nina's major initiative has been spearheading the development and implementation of P.H.A.S.E.1's adaptive fitness, physical education curriculum, and programs for children on the autism spectrum. For the past 5 years, Nina has honed her craft in Adaptive Physical Education through hands-on training in Applied Behavior Analysis (ABA) at Arizona Autism Charter School (AZACS), a first of its kind K-12 public school for children on the spectrum.
---
Crystal Chestnut
---
Crystal played at Western Nebraska CC 2002-2004 where she helped her team to back-to-back conference championships and back-to-back National appearances. 2004-2006 she Played at Fort Hays State University where she led her team to back-to-back Regional appearance and a National Appearance. She also competed in Indoor and Outdoor track 2005-2007 also making a National appearance in Triple Jump. Outside of basketball Crystal works for Elontec as their Director of Sales and Design. Crystal has an Associate's Degree in Business and Bachelors Degree in Interior Design. She is also a big advocate in community involvement, she is a current Board Member for UMOM New Day Centers. UMOM is a nonprofit that is determined to help end homelessness. She also volunteers and helps with the Diaper Bank of Central Arizona whose goal is to house and distribute 1 Million diapers a year to multiple nonprofit organizations like UMOM.
Crystal is married and has 3 beautiful children. She loves to travel and spend time making as many memories as she can!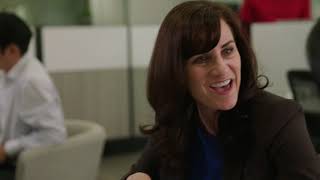 ---
---
No upcoming events at the moment